The No.1 Floor Cat Hammock
PERFECT FOR ALL CATS. FINALLY, AN ANXIETY-FREE BREAK!
The recessed cat hammock. Makes cats feel more secure and allows them to fall asleep quickly.
Recommended by Dr. Adelman and the team at Seven Oaks Veterinary Hospital!

"Dr. Alderman and the team loved it so much, they bought two"
THERE ARE ONLY 50 UNITS IN STOCK!!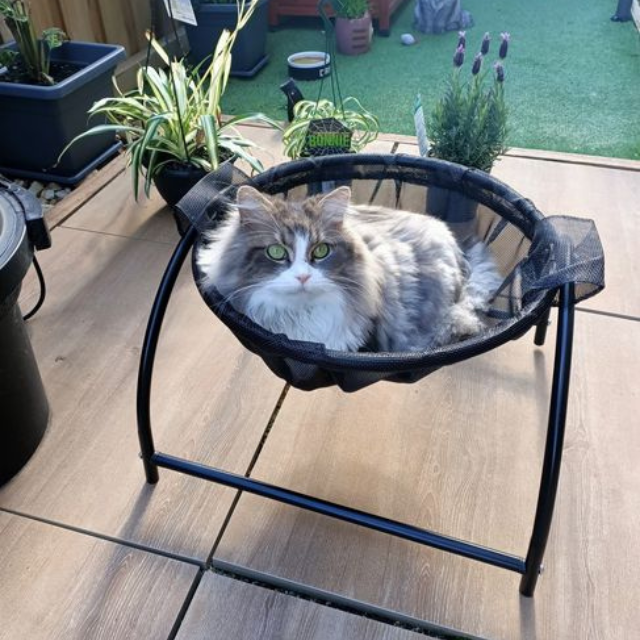 LET THE CAT ALWAYS BE BESIDE YOU.
The breathable fabric makes the cat feel comfortable. With a solid structure, you don't worry about toppling over.
The Floor Cat Hammock with Stand is perfect for any outdoor space. With a freestanding frame, you can place the hammock in any location without the need to hang it from a wall or enclosure.
MADE FROM HEAVY-DUTY MATERIALS
This hammock is durable and designed to last. It can be left outdoors permanently in rain, hail or shine.
Our Cat Hammock with Stand ticks all the boxes:
Heavy Duty vinyl coated polyester woven fibre mesh
Heavy duty powder coated steel frame
Waterproof – can be hosed down for easy cleaning
Easy to install
Size: 43*43*24cm/16.93*16.93*9.45in
100% SUPER HIGH NEW QUALITY
⭐ Designed with an elevated hammock type, it hangs on the ground to keep pets away from hair and other dirt.
⭐ The cat hammock mesh is made of comfortable and breathable fabrics to keep you cool and comfortable in summer and can withstand pets up to 20 lbs.
⭐ Our cat hammock is supported by four strong and durable iron frames while adding four silicone anti-scratch feet at the bottom.
⭐ You can use a pet hair remover or directly rinse the pet bed with water.
⭐ The pet hammock is designed with sturdy and durable materials for everyday use, both indoors and outdoors.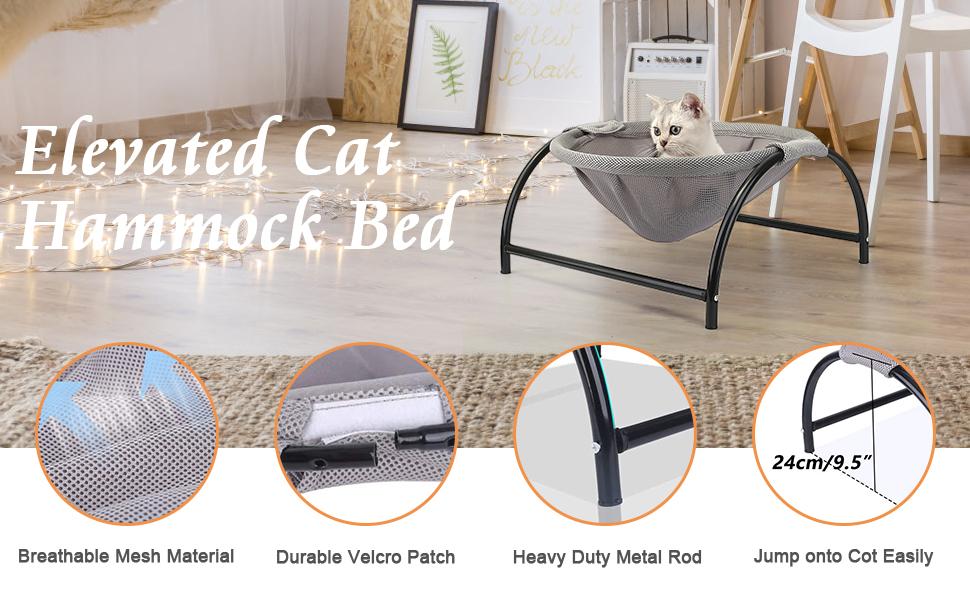 *FREE BONUS* – Instructional "HOW-TO ASSEMBLE GUIDE" sent after purchase!
Congratulations on your purchase! Read on to learn how you can make a hammock an enjoyable experience for you, and your cat. the job is done!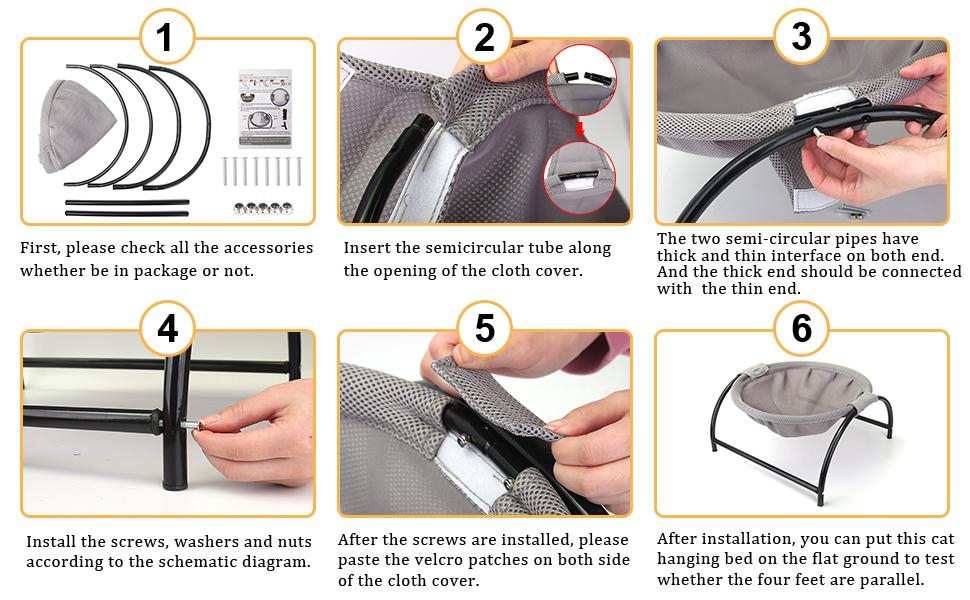 Very high quality
⭐⭐⭐⭐⭐
"I used it as soon as it came into my hands. I can tell you that the hammock is of very good quality, apart from that it works as described. I am happy for my purchase."
– Robet Sammth
Amazing!
⭐⭐⭐⭐⭐
"What an amazing hammock, it has been doing a great job in between my 4 cats, are feel comfortable, would recommend it !!! "
– Kim Willingham
This Works!
⭐⭐⭐⭐⭐
"Absolutely the best I have ever used. Strong and durable. My cat doesn't worry about toppling over. I love it so much that I will definitely get one for my daughter's cats as well. "
– Shirley Massey
"IT IS IMPORTANT THAT YOU KNOW"
Partial proceeds from your Floor Cat Hammock purchased donated to our local animal shelter to help lost or abandoned pets, like sweet Charlie and Nina