MULTI HANGER

MAXIMIZE CLOSET SPACE
We know how frustrating it can be when you're running out of closet space.. Our Multi Hangers are guaranteed to free up tons of space in your closet!
Try them yourself for 30 days! If you aren't satisfied, return them for free and get your money back.
STORE 5 TIMES MORE WITH JUST ONE HANGER
The revolutionary Multi Hanger is the quickest and best long term solution to limited closet space.
It's the perfect way to organize your closet, while saving incredible amounts of space. The collapsible design lets you fit even more in the same closet, while reducing clutter!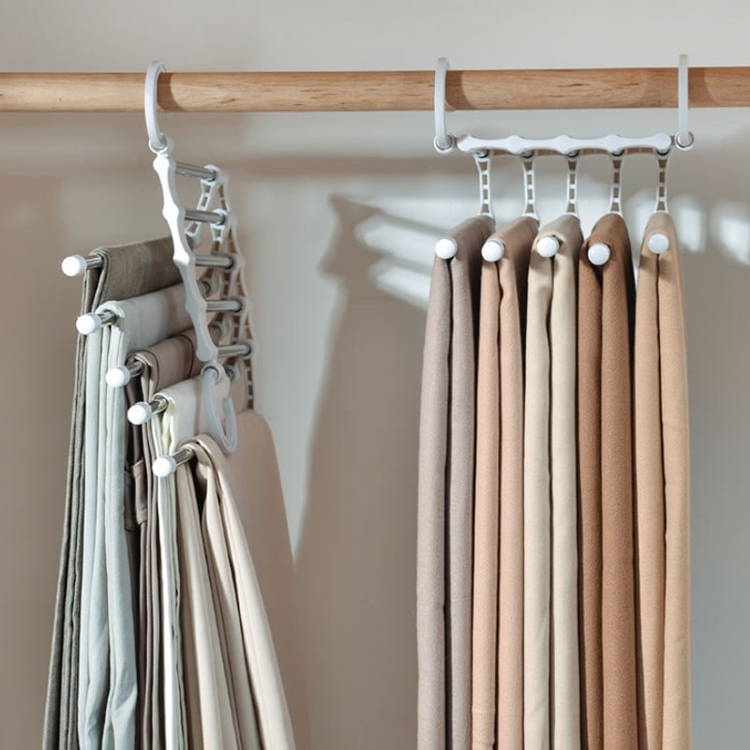 Keep things organized
Having all your clothes hanging together is practical! Our Multi Hangers allow you to easily organize and declutter your closet.
Free up space
Maximize the space in your closet, and never be forced to throw out clothes again. More space makes for a neat display in your wardrobe.
No more creases and wrinkles
Say goodbye to old hangers that wrinkles your pants. Our Multi Hangers are designed to keep your clothes wrinkle-free and ready to wear!
Built to last
Sturdy stainless steel ensures that the Multi Hanger can hold even the heaviest pants you own, while remaining incredibly durable
TRY THEM RISK-FREE
We believe 100% in customer satisfaction, which is why we offer our customers a 30-day money back guarantee! If you are not satisfied with your Multi Hangers, contact our helpful customer support within 30 days of receiving your order, and we'll refund you, no questions asked.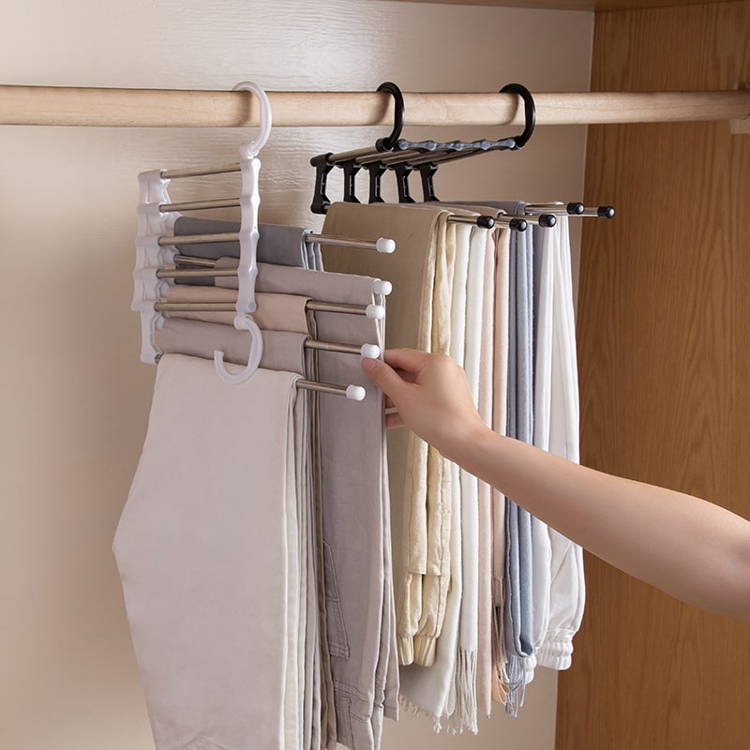 PACKAGE INCLUDES
1 x Multi Hanger
FAQ
Can it hold my jeans or heavy clothing?
Yes, the Multi Hangers is very sturdy and durable! You can easily store your heavy clothing on the rods. For bulkier pants, simply just combine a pair of the rods for optimal stability.
Won't my pants slide off the Multi Hangers?
Absolutely not! We made sure to put anti-slip caps at the end of every rod, so you don't have to worry about your pants sliding off.
Who is the Multi Hangers made for?
It's for everyone that simply can't fit enough clothes in their wardrobe, or for people that enjoy staying organized. It can be rough fitting all of your clothes into a closet, without it looking like a mess. The Multi Hanger is making it extremely easy for everyone to stay organized.