ORIGINAL SLEEPING MASK WITH HEADPHONES
Finally! Noisy distractions can't keep you from your good night's sleep now…
Uninterrupted sleep? It's possible! With Sleeping Mask, you can do it anywhere, anytime! 
"The most DECENT SLEEP I've had in years! No light gets in…" – Glenn R., USA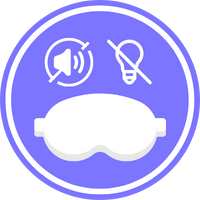 Block Out Distractions
Get back on track with your body clock. Fall asleep quicker, longer, and better than ever.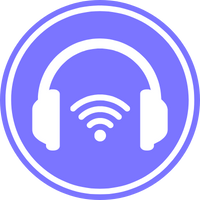 Wireless Streaming
Enjoy your personal favorite music playlists, white noise, podcasts, and audiobooks up to 12 Hours of Playtime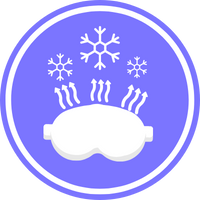 Long Lasting Comfort
Built to adapt to your all-night rolling, tossing, and turning while you sleep. 
Not Just Comfort. Proven Sleep Improvement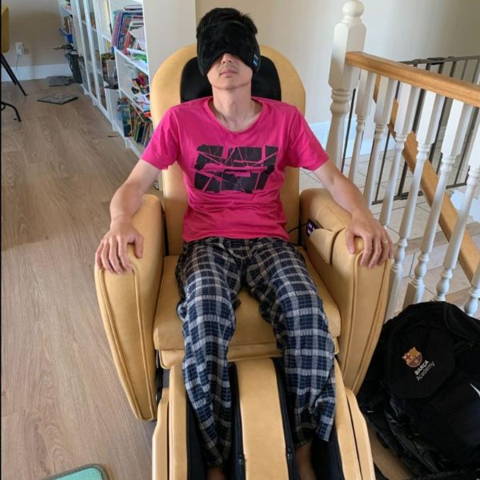 "It is convenient to connect via Bluetooth. I find it very comfortable to use with my massage chair. I will lie on the massage chair and play some relaxing music. Enjoy your own private time" – Marvin B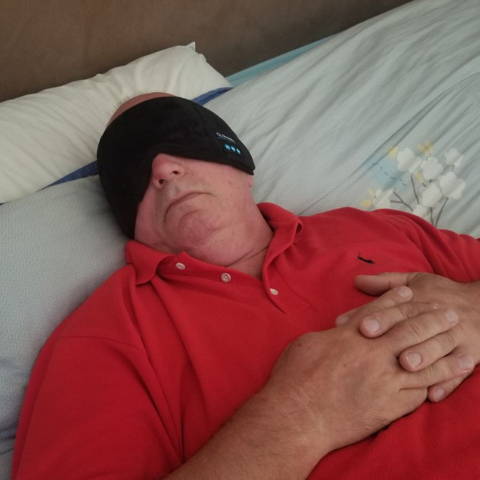 "My wife likes to watch TV in bed, this item has made it more comfortable to sleep while she watches her TV." Anita G.
"great investment for my meditation practice I love covering my eyes and this is great with Bluetooth feature and speakers on both ears!" – Merly L.
WHAT MAKES A SLEEPING MASK SO SPECIAL?
Music and Good Sleep Goes Hand-in-Hand
Forget about the distracting lights and noises. We got it covered. Literally. Lean back, turn on the music and relax.
The Sleeping Mask helps shallow sleepers and insomniacs enjoy sleeping. It helps by calming your racing mind with relaxing music. No more staying up late trying to fall asleep.
Comfy Headphones That Cuddle Your Ears
The Sleeping Mask's headphones are not generic headphones. We've put so much attention to detail to give you only the most gentle and comfortable all-around experience once the mask is on.

Breathable Fabric Keeping You Cool
By using quality materials, we ensure our products will last and be enjoyed for years to come.
Easily Washable
Simply take the speakers out, and put the fabric mask it in the washer. Once you're done washing, air dry the mask by laying it flat.
Bring It With You Wherever You Go
You don't have to make extra room in your bag. The Sleeping Mask is light and compact, making it super-easy to tuck away!

Step 1: Connect via Bluetooth
Easily connect to any Bluetooth device by holding the play button.

Step 2: Choose your music
Listen to white noise, relaxing music or podcasts to clear your mind and prepare you to sleep.

Step 3: Prepare for Dreamland
Enjoy deep uninterrupted sleep in just a few minutes.
WHAT'S IN THE BOX
Sleeping Mask
Super-soft, breathable, and comfortable velvet and polyester mask with padding that's gentle to the skin
Elastic band with velcro for a snug fit
Headphones
USB Charging port
1 x USB Charger
1 x User Manual