3D MACABRE COFFEE MUGS
Excellent Design: It can be used as a cold drink mug for milk, cocoa, coffee, beer, red wine, whiskey, juice, etc.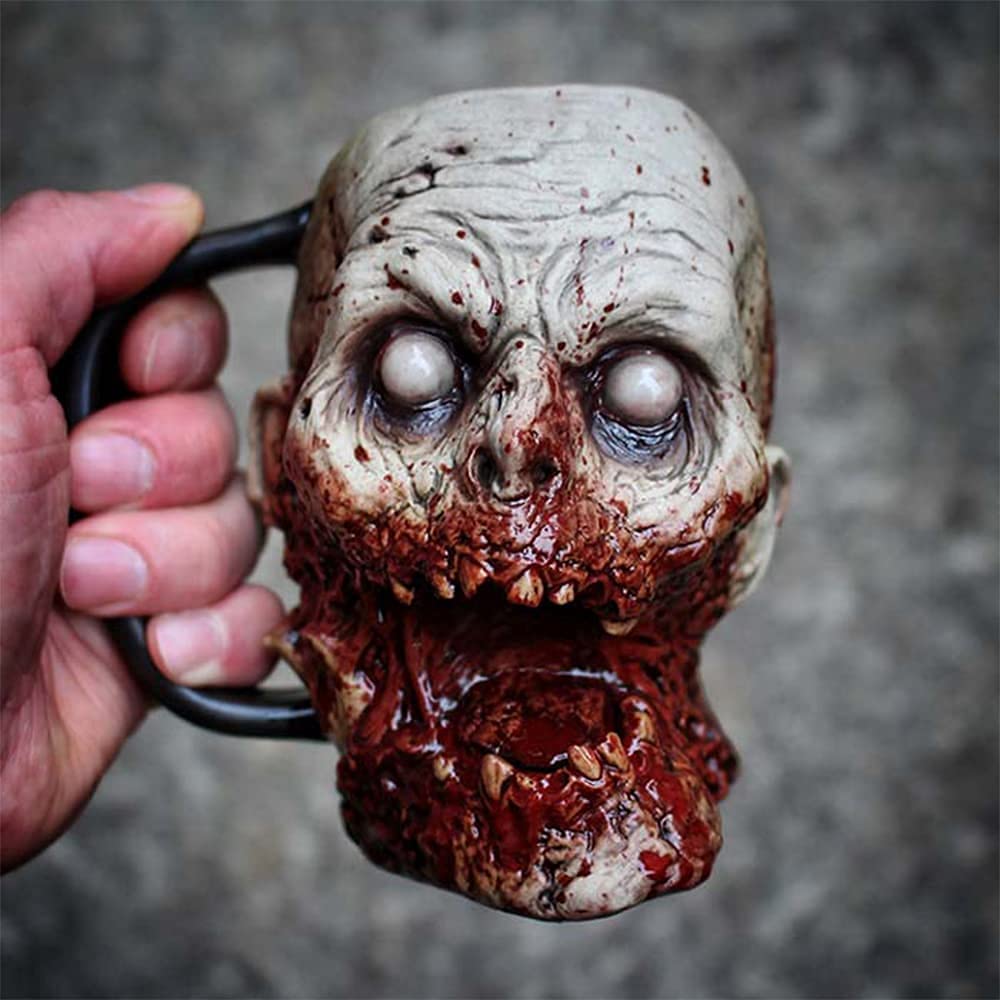 Ghoulish Mug: Wake up in the morning smelling the aroma of coffee (not the zombie) in these ghoulish coffee mugs with amazing and realistic scary designs.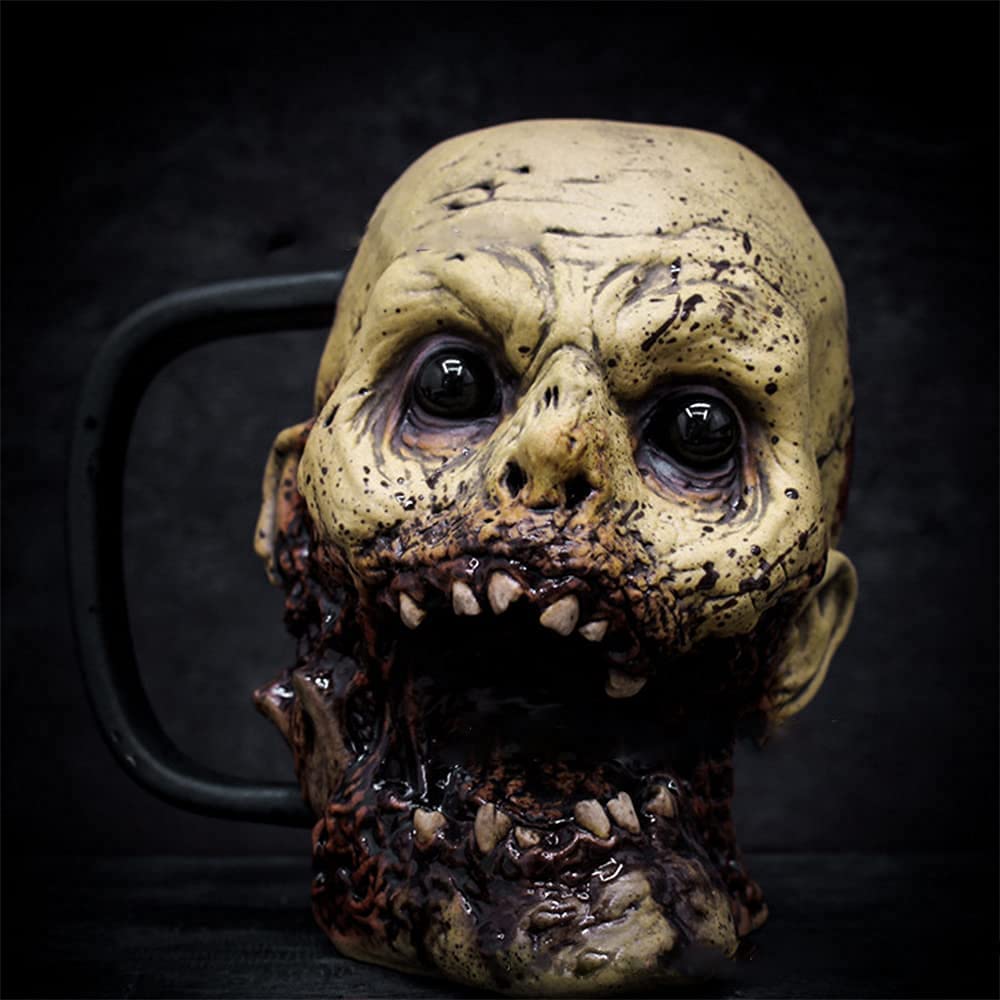 Let's imagine: sitting on your front porch drinking coffee from a skull or zombie face. And oh, this is not limited to coffee. You can also drink blood from it.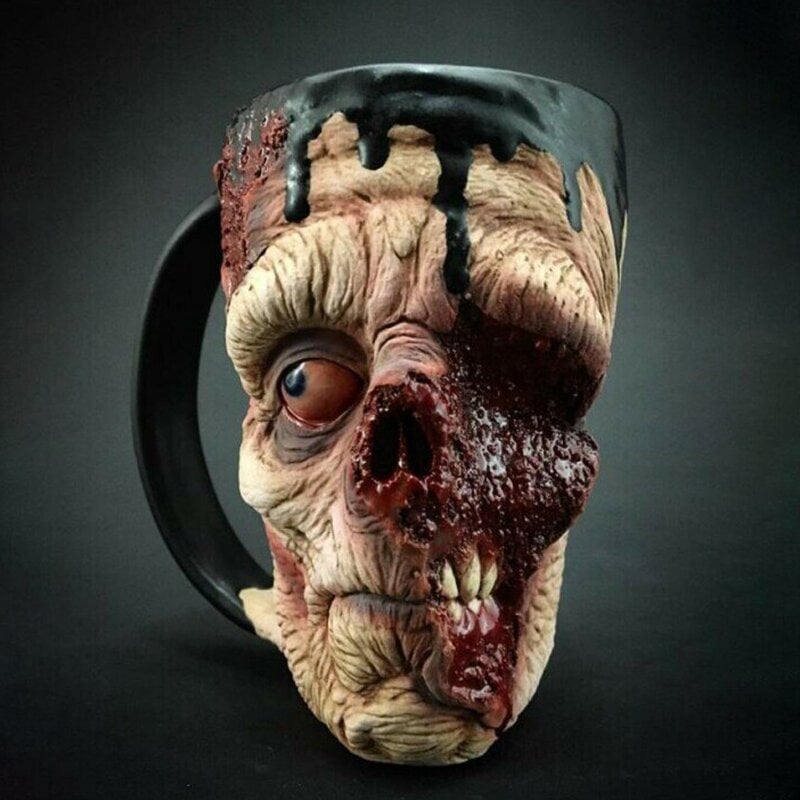 Novelty Horror Gift: Unusual gift for your friends, office colleagues, or boss. You can even give it away at a wedding or housewarming party. You can even display them as a room decoration or skull collection.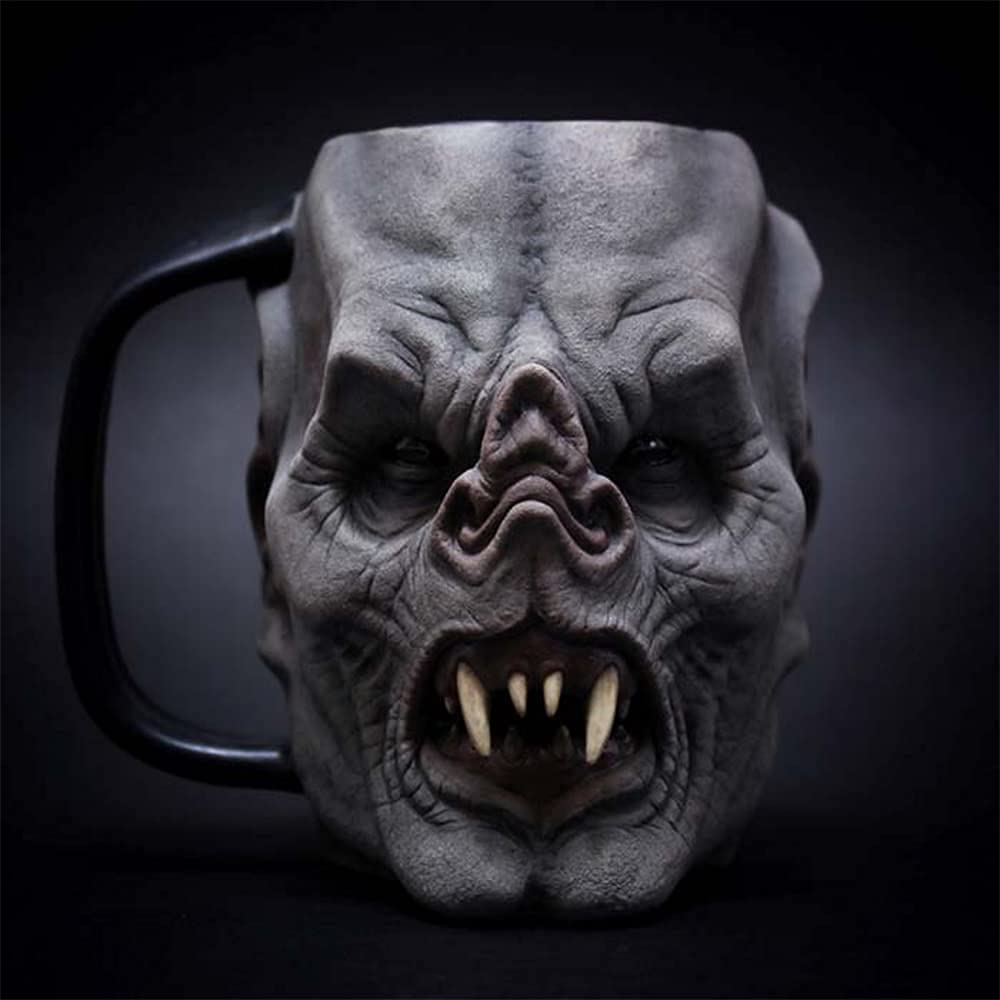 Quality: each skull cup is made of resin and coated with food-appropriate enamel to maintain its durability and safety. The skull cup is not only big enough but also a great art collection.